WEB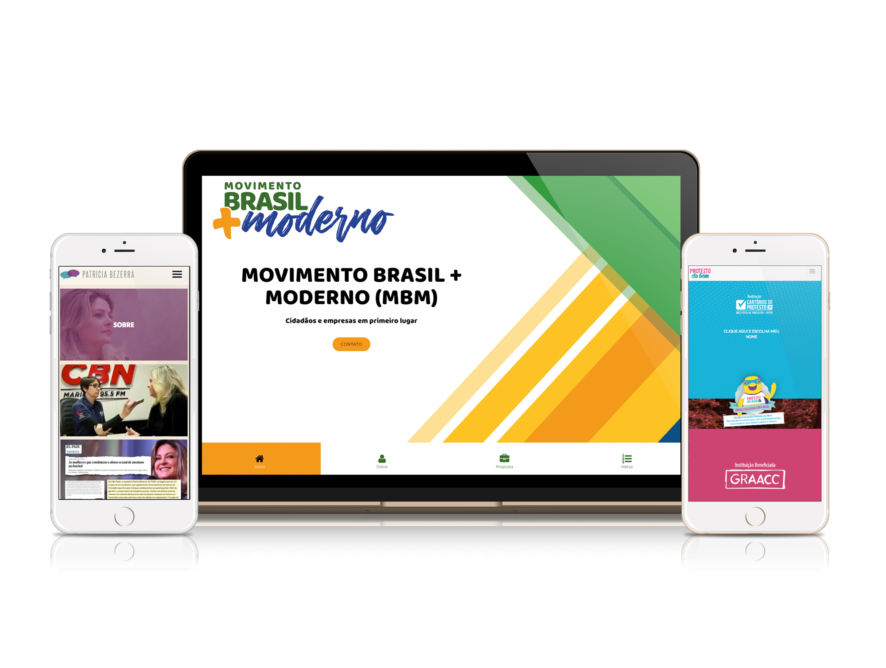 An organization's website is your home on the Internet. It is there that the visitor can enter, learn more about it, and – who knows – ask for coffee.
The websites created and developed by LS Comunicação are always part of a broad strategy of online positioning of the brand, whether from a person, a company or an institution.

Our first question is always: what do you need a website for? The answers can be the most varied: present your benefits, sell your products, create a relationship channel, keep your memories or, simply, be found by your customers.

To achieve each of these goals, we use the most efficient equipment available on the market to date: pencil and paper. Allied to the intelligence and creativity of our team, these devices are born the planning and information flow of the website, which will provide a user-friendly experience, leading you along the most pleasant paths towards our goals.

Finally, information technology today offers us a series of tools that enable us to transform this planning into an efficient, creative website, with an attractive design, easy to navigate and with an increasingly smaller investment.
Depoimentos
LS Comunicação never hesitated to get deeply involved with our association and help us achieve our goals.